Winter Diffuser Blends (Over 20 Essential Oil Recipes!)
If you're a fan of essential oils like me, you will love these winter diffuser blends! I love diffusing essential oils, especially in the winter. Without having windows open during the winter months, diffusing oils is a great way to freshen up inside on a cold winter day. Many essential oils even have immune boosting properties! And this time of year, we could definitely use some germ fighters in the air. Time to ditch the toxic candles, air fresheners and room sprays loaded with artificial fragrances. Just a few drops of essential oils is all you need to make your home smell so cozy this winter season!
This post contains affiliate links. As an Amazon Associate and Young Living Brand Partner, I receive a small commission at no extra cost to you. Read my full disclosure here.
ditch the candles… choose winter diffuser blends instead!
Winter scented candles, air fresheners and room sprays certainly bring the nostalgic smell hot cocoa by a crackling fire, but unfortunately, they are loaded with artificial fragrance. The Children's Environmental Health Network says, "Many synthetic chemicals in fragrances are petroleum-based and can be harmful to human health. Chemicals found in fragrances include phthalates, which are endocrine disruptors, and carcinogens benzophenone and styrene. In addition, some children and adults have allergic reactions to fragrance chemicals." Yikes! Read more about the harmful affects of 'fragrance' here.
Diffusing essential oils is one of my favorite things to do so I can still enjoy all of the favorite winter scents without exposing my family to toxic chemicals. In fact, many of the traditional winter smells and spices actually offer health benefits and boost your immune system! This is certainly beneficial as flu season is in full swing. Pure essential oils can also boost your mood as well, helping you beat the winter blues on these dark days. These winter essential oil diffuser blends incorporate all of the best essential oils that will make you want to curl up with a good book under a wan blanket. Just a few drops of these essential oil blends will make your house smell amazing with zero synthetic fragrances.
young living oils
There are so many essential oils on the market, it's hard to know which ones are best. I prefer Young Living essential oils because of their Seed to Seal quality commitment. However, there are many great companies selling high quality oils that will also do the trick! Please just stay away from grocery store oils. They are almost never pure essential oils, which means you will be diffusing some junk into your home, and in turn, breathing it in. When there's a massive price difference, there's usually a reason.
pin for later-
essential oils for winter diffuser blends –
When I'm really craving that nostalgic, spicy/sweet smell of wintertime, there are a few oils that I consistently reach for. These are all great oils to get the perfect cozy aroma. They can be mixed and matched to just the right scent that you're looking for. The best part is that they each have health benefits and immune boosting properties! If you don't have already have an extensive essential oil collection, I recommend picking one or two from each of these categories: (1) spices, (2) citrus, and (3) tree oils. You can create so many combinations out of just a few different oils! Comment below if you have any favorite fall essential oil diffuser blends. I always enjoy diffusing new combinations in our home.
Bergamot is cultivated primarily in southern Italy and has been used in the Middle East for hundreds of years as a flavoring, perfume, and addition to moisturizers and cosmetics. Cold pressed from the fresh bergamot fruit that gives Earl Grey tea its distinctive flavor. It has a fresh, complex citrus scent.
Cassia is an aromatic evergreen tree with a documented history of use reaching back to Biblical times. In the Old Testament, Cassia was mentioned as a holy anointing oil and was a key ingredient in temple incense. Closely related to Ceylon cinnamon, which is used to obtain Cinnamon Bark essential oil, Cassia has a slightly sweeter aroma, and neutralizes unwanted oils when diffused.
Cedarwood essential oil is steam distilled from the bark of Cedrus atlantica, a close relative to the biblical Cedars of Lebanon. It is recognized for its calming, woodsy aroma. My husband calls this one the "manly oil" because it has a musky, outdoor smell.
Christmas Spirit is a beautiful medley of three oils reminiscent of winter holidays: Orange essential oil has a bright aroma that is believed to bring joy, peace, and happiness to those who possess it. Cinnamon Bark essential oil is the oil of wealth from the Orient. Black Spruce essential oil has an aromatic influence that brings a feeling of balance and grounding.
Cinnamon Bark essential oil is steam distilled from the inner bark of the tree and has a warm, spicy aroma that evokes memories of the holidays when diffused. It is well known the world over as an aromatic culinary spice, and helps eliminate odors when used aromatically. Diffusing cinnamon oil in your home creates an inviting, warm environment!
Citrus Fresh essential oil blend combines cold-pressed oils of Orange, Grapefruit, Mandarin, Tangerine, and Lemon with a touch of sharp Spearmint for a bright and refreshing experience. Used aromatically, this Young Living exclusive blend creates a lively, creative environment and cleanses the air of unwanted odors.
The clove tree is a tropical evergreen species that produces thousands of small, fragrant flower buds. These buds are harvested when they ripen to a deep red color, then dried and steam distilled to produce clove essential oil. Diffuse clove with cinnamon bark and orange essential oils to create a warm, cozy environment throughout your home.
Cypress has a long history of use as a construction material due to the durability of its wood, and it was used by the Phoenicians and Cretans to build ships and bows and by the Egyptians to build sarcophagi. Cypress essential oil has a clean, evergreen aroma that can be used aromatically to create a grounding and serene environment.
A very large flowering tree in the myrtle family, Eucalyptus produces fragrant leaves and is also known informally as narrow-leaved peppermint. Eucalyptus has a bold, invigorating aroma and creates a refreshing breathing experience when inhaled.
Frankincense essential oil has a grounding, woodsy aroma that can be used to enhance awareness and focus. It is considered a holy oil in the Middle East, where it has been used in religious ceremonies for thousands of years. It is best known for being one of the gifts given to Christ at his birth. Frankincense supports a healthy immune system and overall well-being. When it comes to ailments or injuries, I have often heard the phrase, "when in doubt, get frank out!" It is a beautiful oil that is very versatile.
Ginger essential oil is obtained from the root of the ginger plant, and has a warm, spicy aroma. It is especially inviting when diffused with cinnamon, orange, and clove. Apple cider anyone?
Also known as western white fir, Idaho grand fir is native to regions of Idaho and the Pacific Northwest, and it is the largest species of fir in the world. Idaho grand fir essential oil has a woodsy, grounding, evergreen aroma that just reminds you of walks in the woods with grandpa.
Lavender oil is the most universal oil and has a tranquil aroma that is soothing to the senses. Native to the Mediterranean, lavender is a member of the mint family and has a soothing floral aroma that is often added to perfumes, massage oils, and facial care products.
Northern Lights Black Spruce essential oil is steam distilled from the needles of spruce trees. Its woodsy aroma offers a grounding aromatic experience. Has a rich, smoky, evergreen aroma that is perfect for chilly fall nights.
Native to Indonesia, nutmeg is an evergreen tree cultivated for two spices derived from its fruit: nutmeg, from its seed, and mace, from the seed covering. Nutmeg has been prized since medieval times as a culinary flavoring and for use in herbal preparations. Nutmeg essential oil has a warm, spicy aroma that is energizing and uplifting to the senses.
Originally native to Asia, orange trees are now cultivated around the world, including in France, Germany, and the United States. Known as liquid sunshine, orange essential oil has a sweet and uplifting aroma that brightens any room and cleanses the air when diffused.
Native to Indonesia, patchouli is a bushy herb in the mint family. Patchouli essential oil contains the naturally occurring constituent patchoulol, which contributes to its earthy aroma. Patchouli creates a calming and grounding environment when diffused or inhaled.
Peace & Calming essential oil blend is great to diffuse to create a positive, peaceful atmosphere. It is a combination of Blue Tansy, Orange, Tangerine, Patchouli, and Ylang Ylang that creates a moment of tranquility in your everyday life.
Peppermint is a natural cross between water mint and spearmint. Originally native to Europe, peppermint is now grown mostly in the United States. Peppermint essential oil has an invigorating aroma that has a minty, refreshing scent. It is great to diffuse in the winter as it naturally eliminates germs, odors and can help with headaches too!
Pine is the ultimate Christmas-y scent! Diffusing pine gives an amazing, uplifting aroma that smells like a fresh cut Christmas tree. Talk about nostalgia!
Sacred Mountain is a blend of woodsy aromas and a touch of floral. This essential oil blend is a combination of Black Spruce, Ylang Ylang, Grand Fir, and Cedarwood essential oils that brings a soft balance of Ylang Ylang to the powerful conifer trees of the mountains.
Stress Away is an essential oil blend of Copaiba, Lime, Cedarwood, Vanilla, Ocotea, and Lavender for an uplifting aroma used for exactly for what the name says! It's perfect for achieving a happy and positive day! Exactly what we all need on those dark days of winter.
Thieves® essential oil blend is a powerful combination of Clove, Lemon, Cinnamon Bark, Eucalyptus Radiata, and Rosemary essential oils. Diffusing Thieves® eliminates air-born germs to create a healthy home! If you're looking for a great fall-scented blend, Thieves® is a great option. You can have the scents of five powerful essential oils all from one bottle!
Vanilla has a luxuriously rich, slightly sweet aroma that enhances the experience of virtually any other essential oil when enjoyed aromatically. It is a great addition to the woodsy, spicy Christmas smells.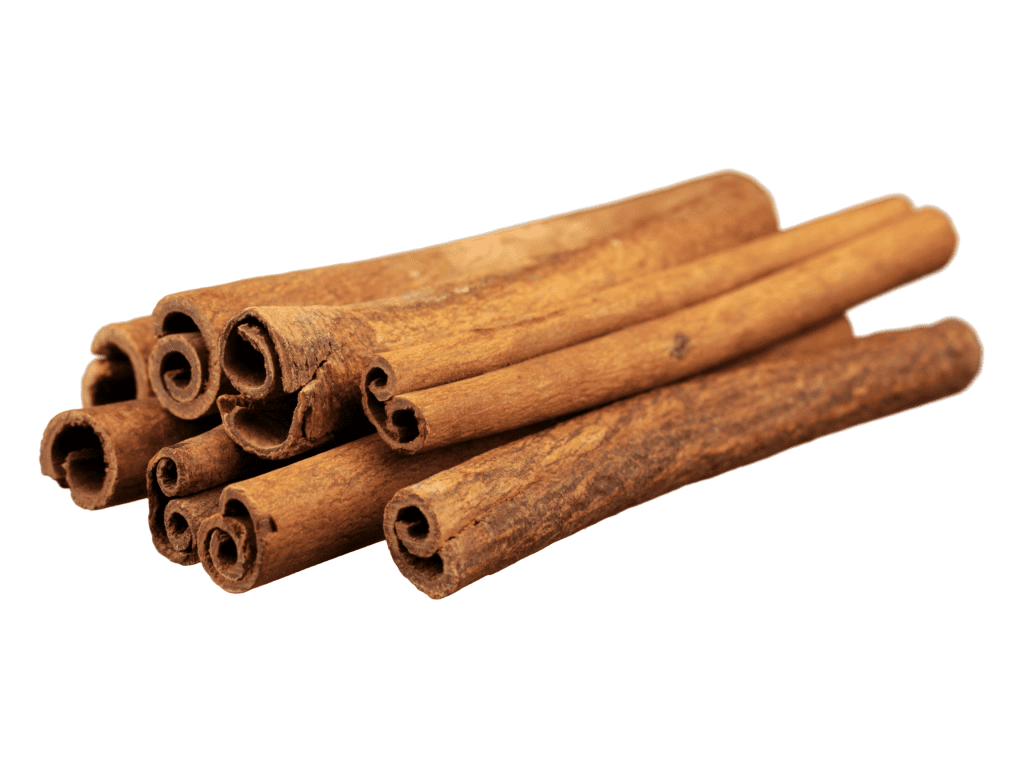 the best winter diffuser blends –
warm blankets
4 drops cedarwood
3 drops palo santo
3 drops orange
2 drops patchouli
Get the collection HERE.
winter solstice
3 drops pine
3 drops northern lights black spruce
3 drops sacred mountain
Get the collection HERE.
gentle snowfall
3 drops thieves
3 drops nlbs
3 drops frankincense
Get the collection HERE.
winter wonderland
4 drops peppermint
4 drops cinnamon bark
4 drops idaho grand fir
Get the collection HERE.
happy holidays
3 drops pine
3 drops cinnamon bark
2 drops ginger
1 drop clove
Get the collection HERE.
sugar and spice
5 drops vanilla
5 drops christmas spirit
Get the collection HERE.
candy cane
4 drops peppermint
3 drops spearmint
2 drops cassia
Get the collection HERE.
immunity boost
4 drops thieves
4 drops peppermint
2 drops frankincense
2 drops oregano
Get the collection HERE.
nutcracker
4 drops christmas spirit
2 drops orange
2 drops peppermint
Get the collection HERE.
christmas morning
4 drops pine
3 drops cinnamon bark
3 drops clove
Get the collection HERE.
by the fire
4 drops vanilla
3 drops orange
3 drops cinnamon bark
Get the collection HERE.
eggnog
4 drops nutmeg
3 drops vanilla
2 drops cinnamon bark
Get the collection HERE.
mistletoe
3 drops bergamot
3 drops orange
2 drops frankincense
2 drops wintergreen
Get the collection HERE.
snow day
3 drops eucalytpus
3 drops wintergreen
3 drops tangerine
Get the collection HERE.
peppermint mocha
5 drops peppermint
3 drops vanilla
3 drops nutmeg
2 drops ylang ylang
Get the collection HERE.
sugar cookies
4 drops cinnamon bark
3 drops stress away
1 drops lime
Get the collection HERE.
all is calm
4 drops peace and calming
2 drops lavender
2 drops orange
Get the collection HERE.
anthro holiday
4 drops pine
4 drops christmas spirit
2 drops cypress
2 drops peppermint
Get the collection HERE.
merry and bright
4 drops christmas spirit
4 drops pine
2 drops peppermint
Get the collection HERE.
fresh air
4 drops lemon
3 drops lavender
2 drops eucalyptus
Get the collection HERE.
breathe easy
4 drops peppermint
3 drops lavender
3 drops lemon
Get the collection HERE.
If you want to check out all of the Winter Diffuser Blend oils, I've created a wishlist with all of the oils in this post to make it easy to see them all in one place. Click here to see the whole collection of winter oils! 😍
I love to use Young Living oils when I am able to because of their Seed to Seal quality commitment, and because I genuinely notice a higher potency than other brands. However, the price is definitely higher than most other brands. If YL oils are just not in the budget, I have also used and loved Plant Therapy oils. They are still quality oils at a lower price point.